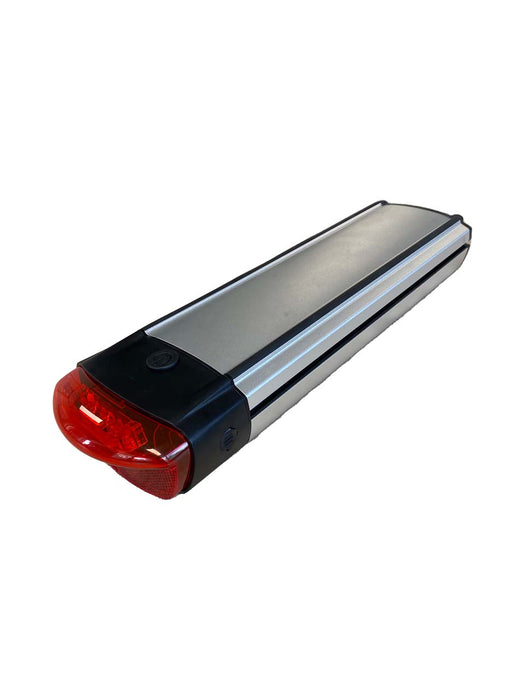 Gazelle Innergy compatible 36 Volt 13 AH Battery
All new replacement for Gazelle Innergy bicycle battery for Gazelle Innergy e-bikes. 
New Battery Charger included in price
New and improved battery provides excellent value and quality, with built in rear light connected to main battery pack. Rear light requires no batteries to be replaced, for the life of the battery! Your battery includes a new battery charger
Important: Refer to images, if this battery will operate with your Gazelle Innergy e-bikes with the display fixed on the handlebars. 
Specifications
Voltage                     36 V
Capacity                    13 Ah
Watt Hours               468 Wh
Length                      390 mm
Width                         123 mm
Height                       64 mm
Weight                       3.59 kg
Colour                       Silver/Black
Battery location       Rear rack
Charging time          5 - 6 hours on average
Battery type              Lithium-ion
Protected against rain and dust
Warranty                   2 years