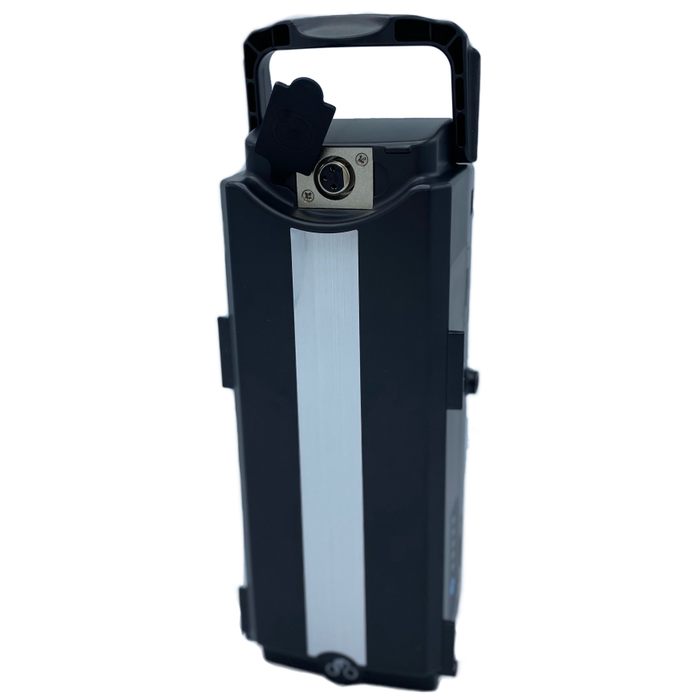 Giant Twist compatible bicycle battery 26 Volt, 13Ah & Charger
Giant Twist compatible 26 volt bicycle battery

13AH
327Wh
Includes new battery charger
Suitable for the Single and Go-Double models of Giant
Enhanced with power indicator on battery!
Improved capacity over original battery, for longer riding range!
Also used for the Twist Comfort, Twist Single and Twist Go Double models, easy to install ( Plug & Play)
Specifications
Voltage:                             26 V.
Capacity:                            13Ah
Power:                                327 Wh
Charging time:                   6 hours for a full charge
Charger:                            Charge the bicycle battery with the original charger.
Insert battery:                   Luggage carrier
Weight (kg):                       2.5
Dimensions:                       300 x 126 x 85 mm.
Guarantee:                         2 years
Battery type:                      Lithium ion